Air curtains
COR-FT Series
Serial COR-FT
COR-6-1000 FT
COR-6-1000 FT
Especially designed for installations into ceilings.

Characteristics
Can be fitted up to a height of 3 metres.
High-performance, low-noise tangential impeller.
Can be fitted in series.
On request:Grille is not included with the air curtain. Can be supplied in different colours.


Technical data
Technical characteristics
Dimensions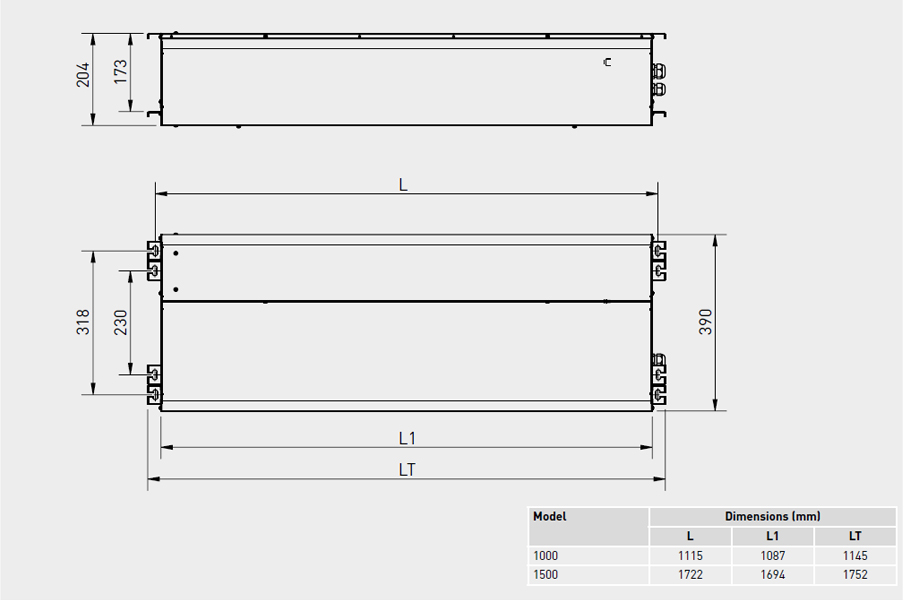 Application

Installation

S&P by your side
For us, customer service is as important as the quality of your products.
We help you in your purchase
Request quotes, know the status of an order and other general information.