Box Fan
Meteor ES N Series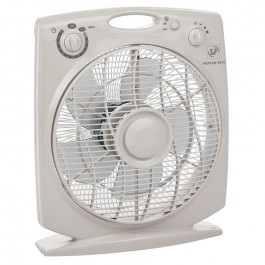 METEOR ES N
Box-fan specially designed to offer a powerful and uniform distribution of air with a very quiet operation.

Characteristics
-3 speed Controller.
-Timer to programme operation for 3 hours.
-Grille with two operating positions: stationary and continuous rotation at 360º for improved air distribution.
-Back security grille.
Attributes
Rotation control difussion grille and speed selector.
S&P by your side
For us, customer service is as important as the quality of your products.
We help you in your purchase
Request quotes, know the status of an order and other general information.