HRU SINGLE DWELLING HOUSES - ENERGY RECOVERY VENTILATION SYSTEMS WITH HEAT EXCHANGER
AKOR BP HR / AKOR BP ST Series
Serial AKOR ST/AKOR ST HR
AKOR ST D150

AKOR ST D150
Energy recovery ventilation systems for single dwelling houses or multi-dwelling blocks, with crossflow heat exchanger.
It guarantees continuous air replacement in single dwelling houses or multidwelling blocks up to 92% of efficiency (AKOR BP HR) or 60% (AKOR BP ST).
It connects, via ducting, to extraction outlets in each of the 'wet' rooms.
The fresh air that has been pre heated enters the rooms through supply airvents. Equipped with 2 centrifugal fans (a supply and an extract fan), each with a 230V-50Hz motor, Class B, 3-speed, designed for continuous operation, and terminal housing to connect the power supply cable.
Equipped with filter change alarm.
Technical data
Technical characteristics

Dimensions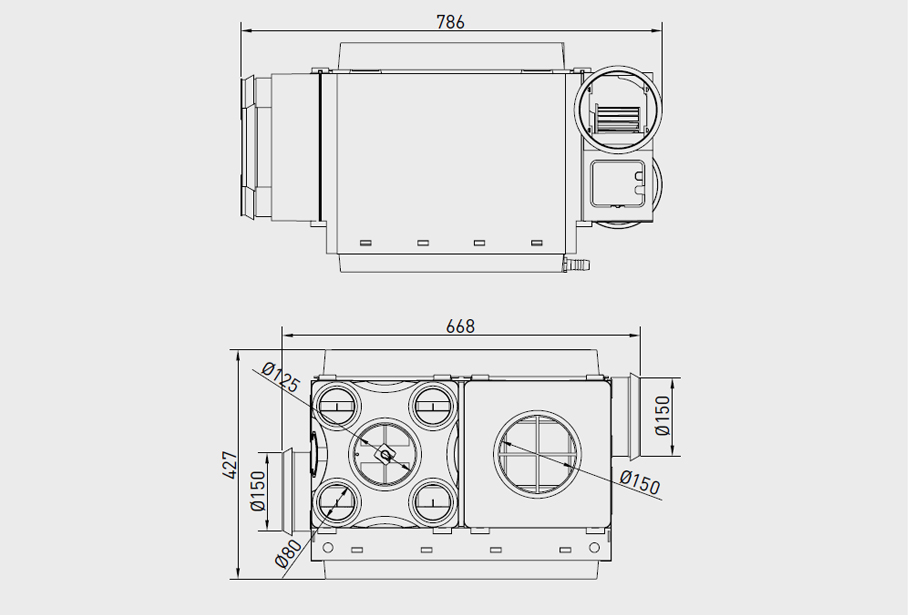 Reference

Installation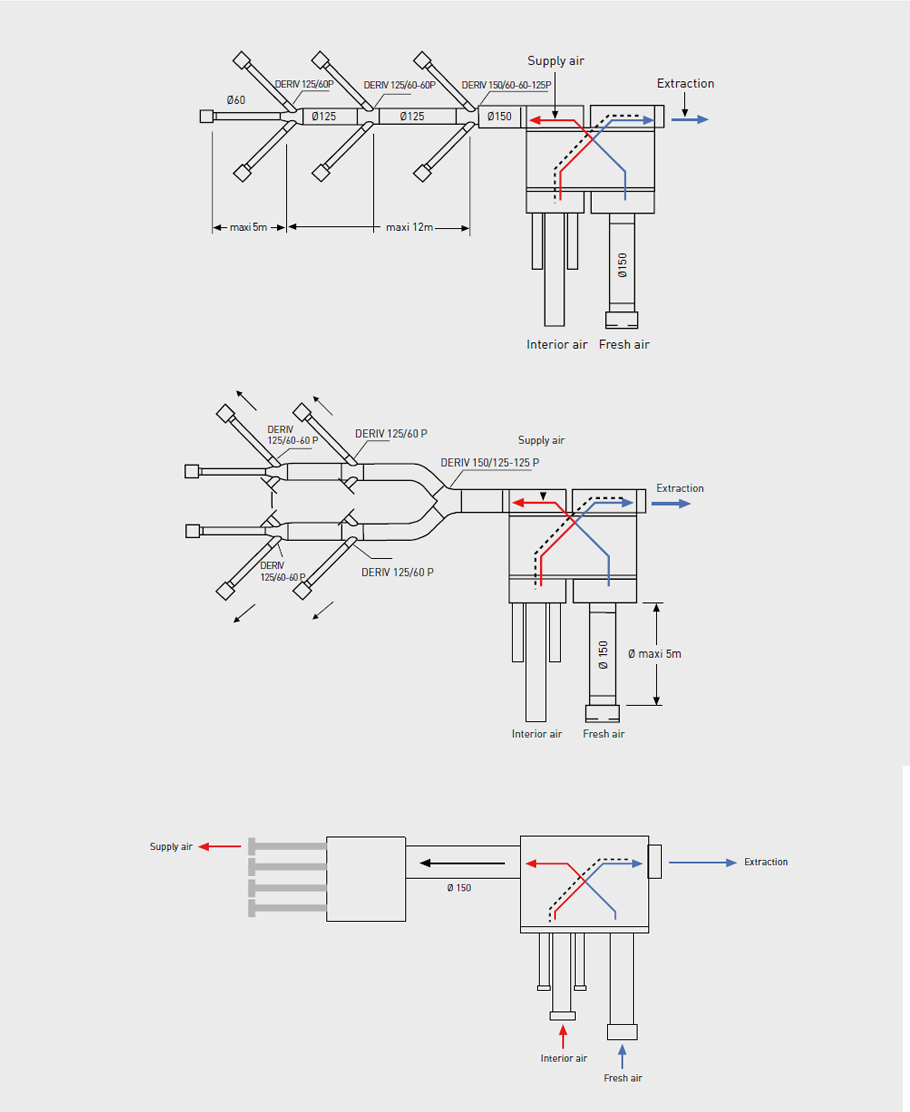 Performance curve
S&P by your side
For us, customer service is as important as the quality of your products.
We help you in your purchase
Request quotes, know the status of an order and other general information.