Static Heat Recovery Units. Residental and Light Commercial Installations
CADS-FLEXEO Series

Serial CADS-FLEXEO
CADS-FLEXEO 210 BP

CADS-FLEXEO 210 BP
Static (without fan) high efficiency heat recovery units (up to 94%). The low profile and light weight allow installation in ceiling voids, in single dwelling houses or multi-dwelling blocks.
EPP material body with easy access via turnbuckle latches, with pivoting spigots at 90º, G4 filter in the extraction side and F5 filter in the inlet air side.

The CADS-FLEXEO BP version includes automatic or manual 100% bypass, whose design helps to maintain the low profile of the heat recovery unit, thus allowing it to be perfectly installed above false ceilings.
It includes remote control to activate the boost function, the by-pass and the reset filter alarm.
Technical data
Technical characteristics

Curves

Fitting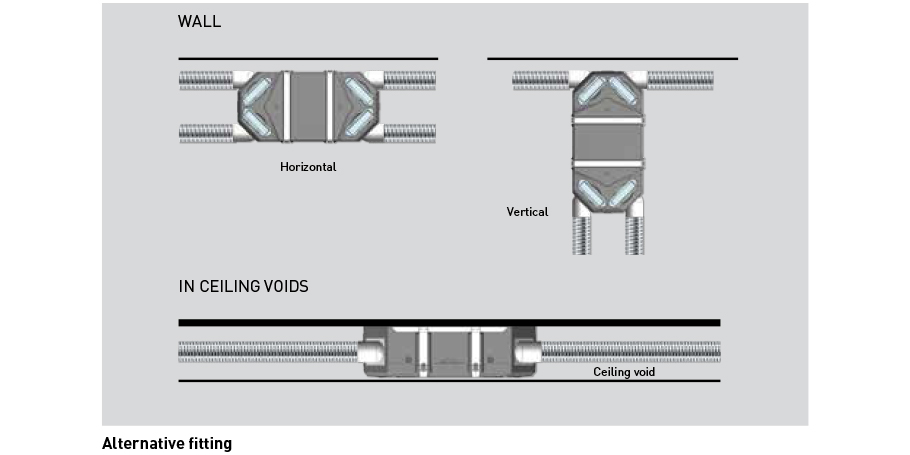 Installation

Performance curve

Whole House Extract Units Single Dwellings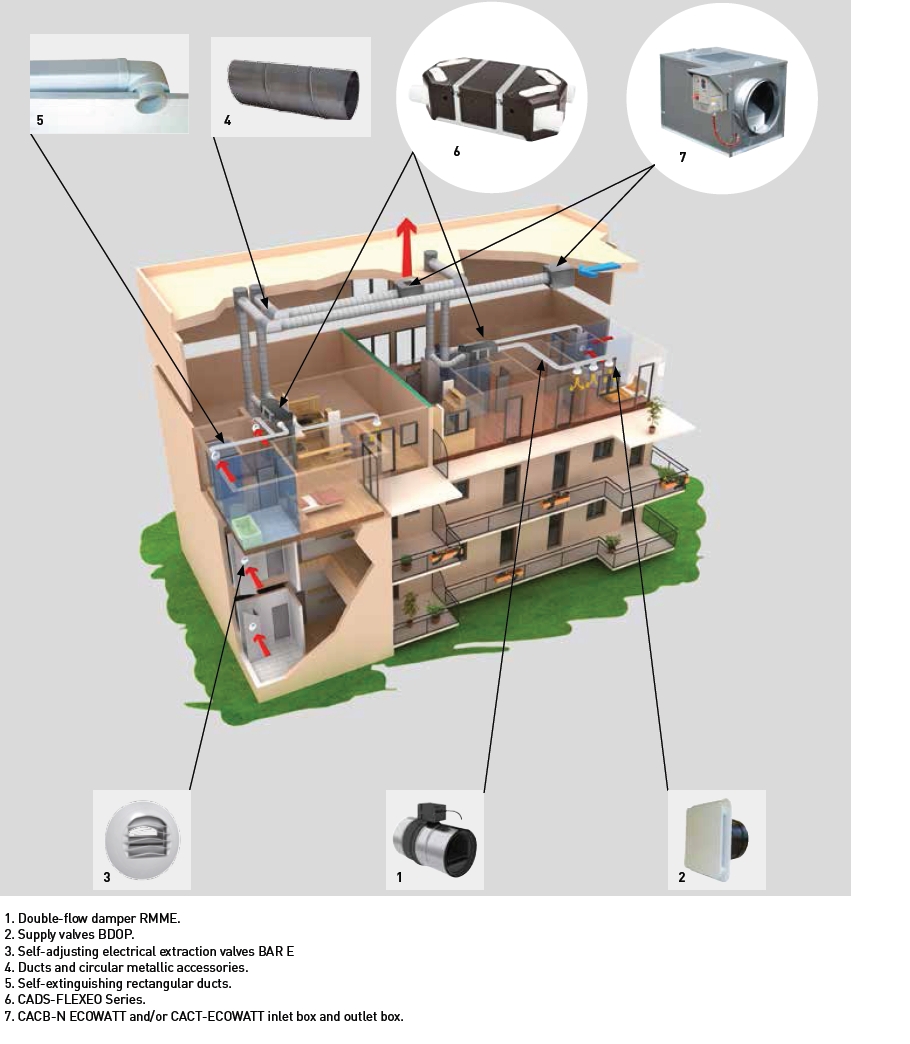 Single Dwelling Installation
Multi Dwelling Installation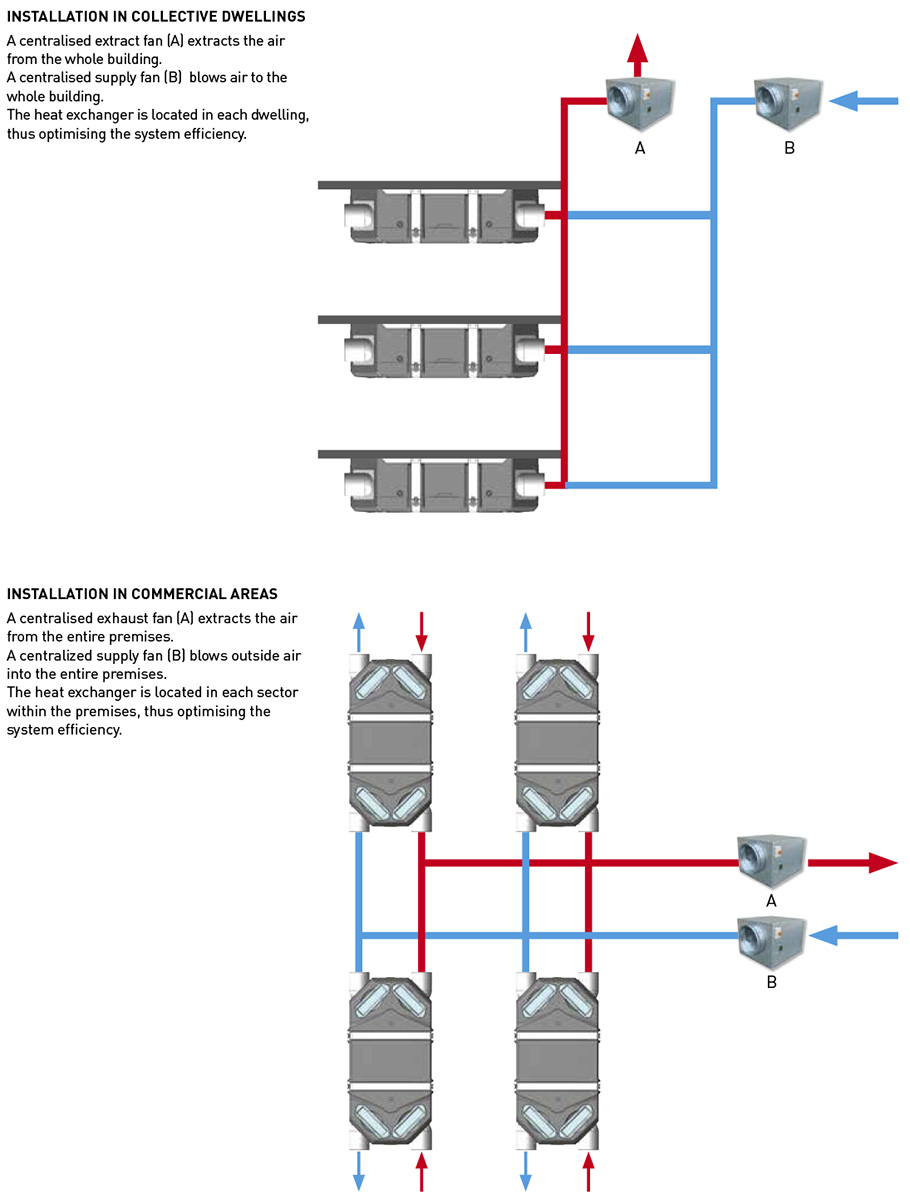 S&P by your side
For us, customer service is as important as the quality of your products.
We help you in your purchase
Request quotes, know the status of an order and other general information.