Counter-flow, high-efficiency heat recovery unit
IDEO2 325 ECOWATT
Serial IDEO 325 ECOWATT
IDEO2 325-ECOWATT
AVAILABLE IN AUGMENTED REALITY
IDEO2 325-ECOWATT
Whole house heat recovery unit with a high-efficiency heat exchanger up to 92% with constant airflow setting, very low consumption EC motor and low sound level.
Provides a constant supply of fresh tempered air into the living spaces of a home whilst extracting condensation, smells and smoke from kitchens, bathrooms and toilets.
The central unit is completed with extraction outlets located in different rooms (kitchen, toilets, bathroom) and inlets located in the main rooms (dining room, bedrooms).

Features
-2 constant flow fans.
-Counter-flow heat exchanger with up to 92% performance.
-Wireless remote control.
-Wireless kitchen boost.
-F5 inlet filter with G4 pre-filter.
-G4 extraction filter.
-100% summer by-pass option for free cooling.
-4 nozzles, Ø 150/160 mm.
-1 drain for vertical fitting.
-1 antenna with potential transmission/reception range of 150 metres in a open space.
-1 wall bracket.
-Air tight construction.
Technical data
Acoustic characteristics
Technical characteristics
Curves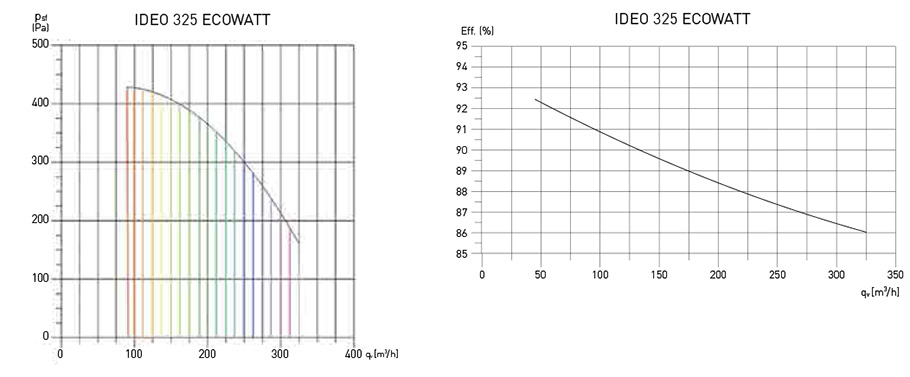 Dimensions
Fitting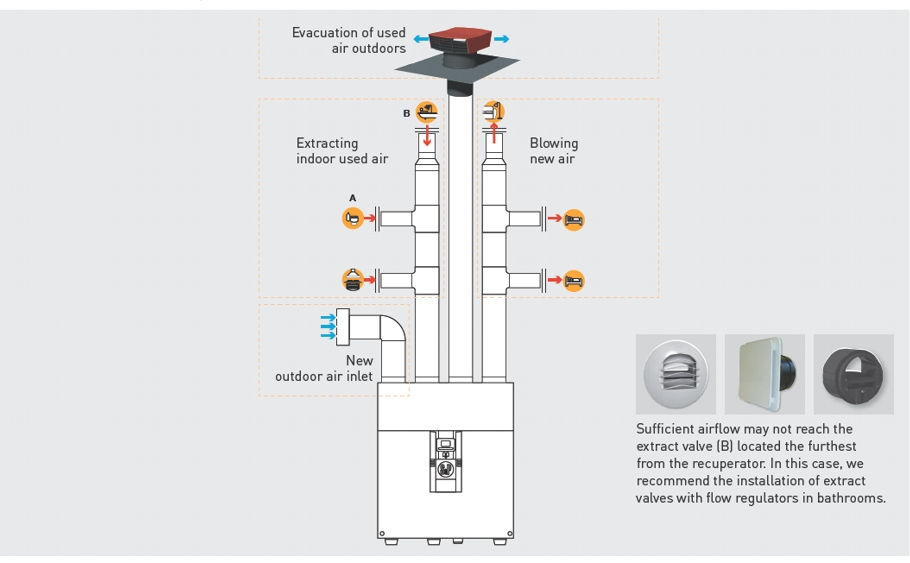 Installation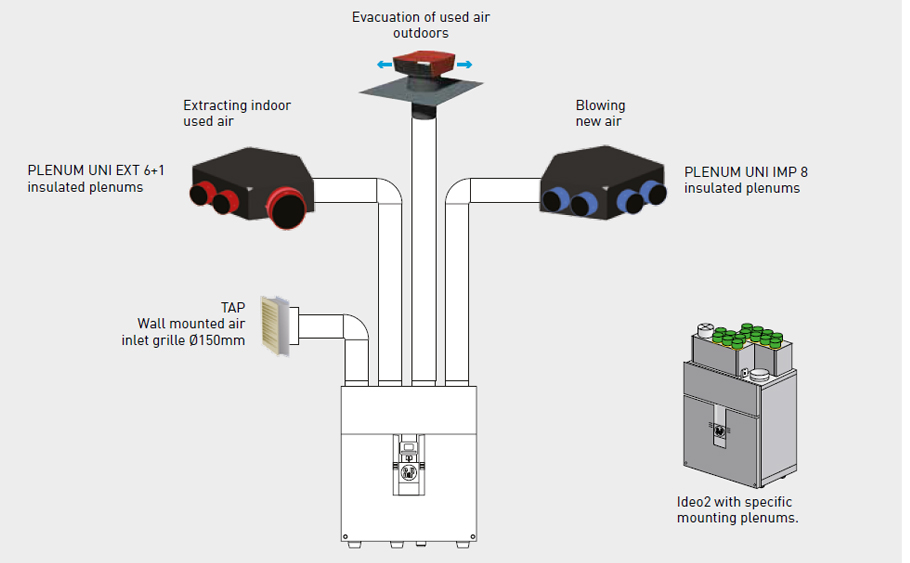 Heat recovery examples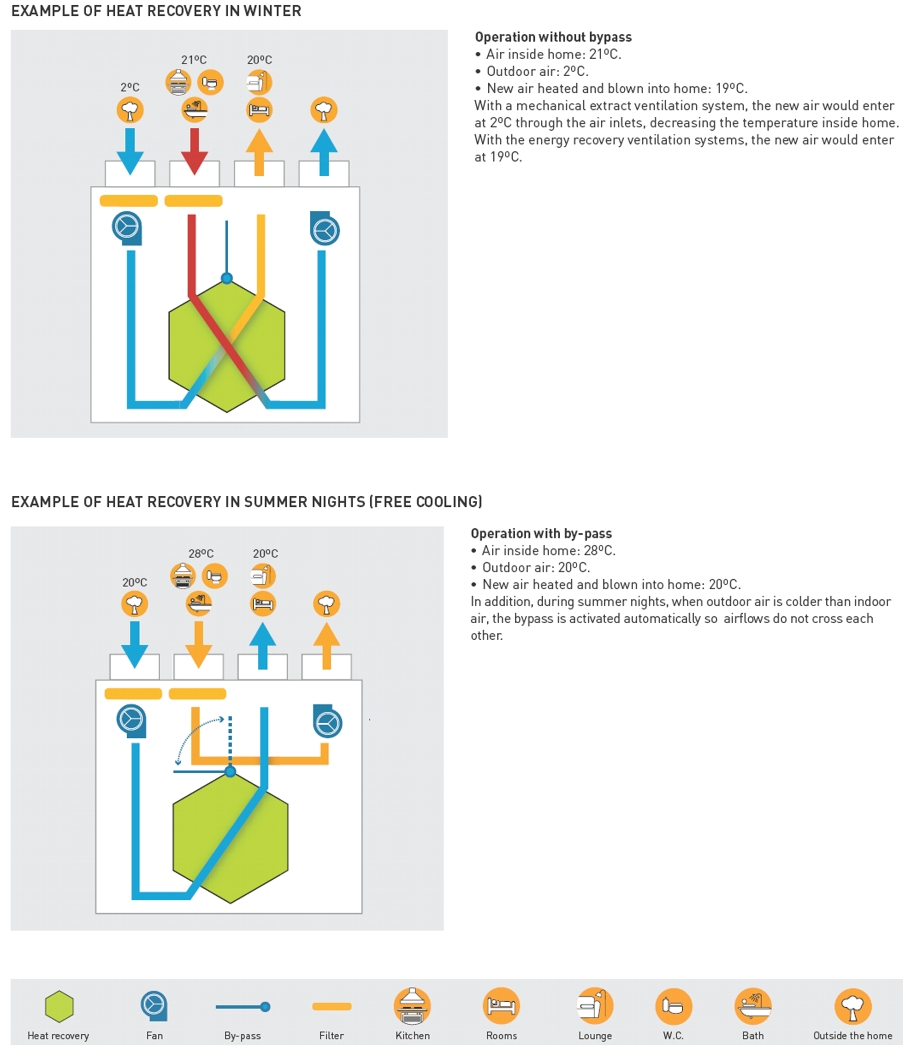 Whole House Extract Units Single Dwellings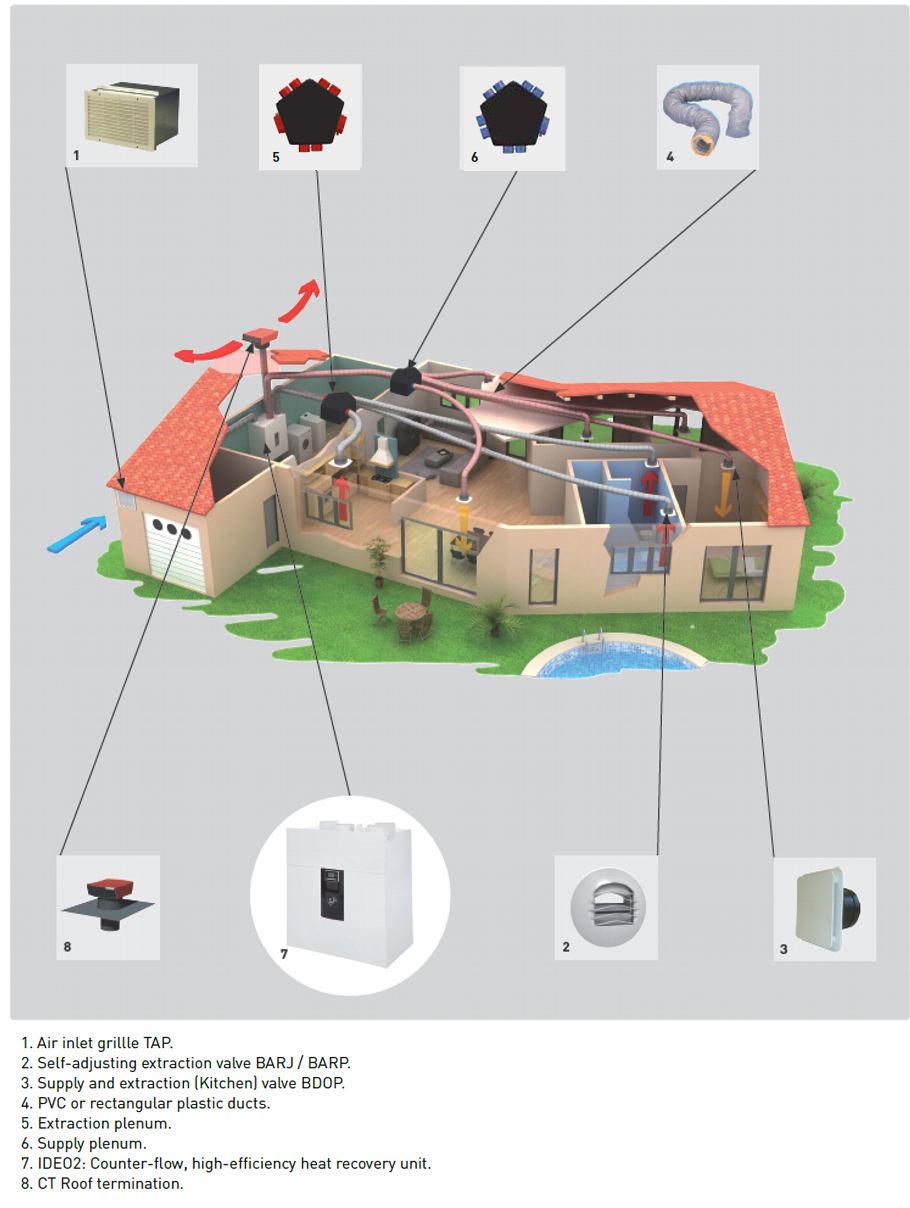 Control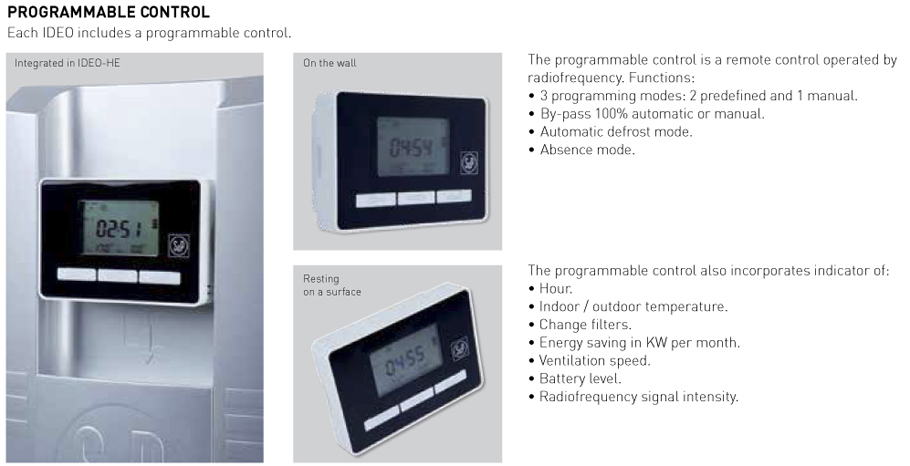 ErP Information
S&P by your side
For us, customer service is as important as the quality of your products.
We help you in your purchase
Request quotes, know the status of an order and other general information.