In-line mixed flow duct fans
TD-MIXVENT Series
Serial TD-MIXVENT
TDX2 800/200 (230V 50-60HZ) VE
TDX2 800/200 (230V 50-60HZ) VE
Mixed flow duct fan , two units mounted in series, brand S&P model TDX2 800/200 (230V 50-60HZ) VE .
Technical data
Acoustic characteristics
Technical characteristics
Curves
Dimensions
Installation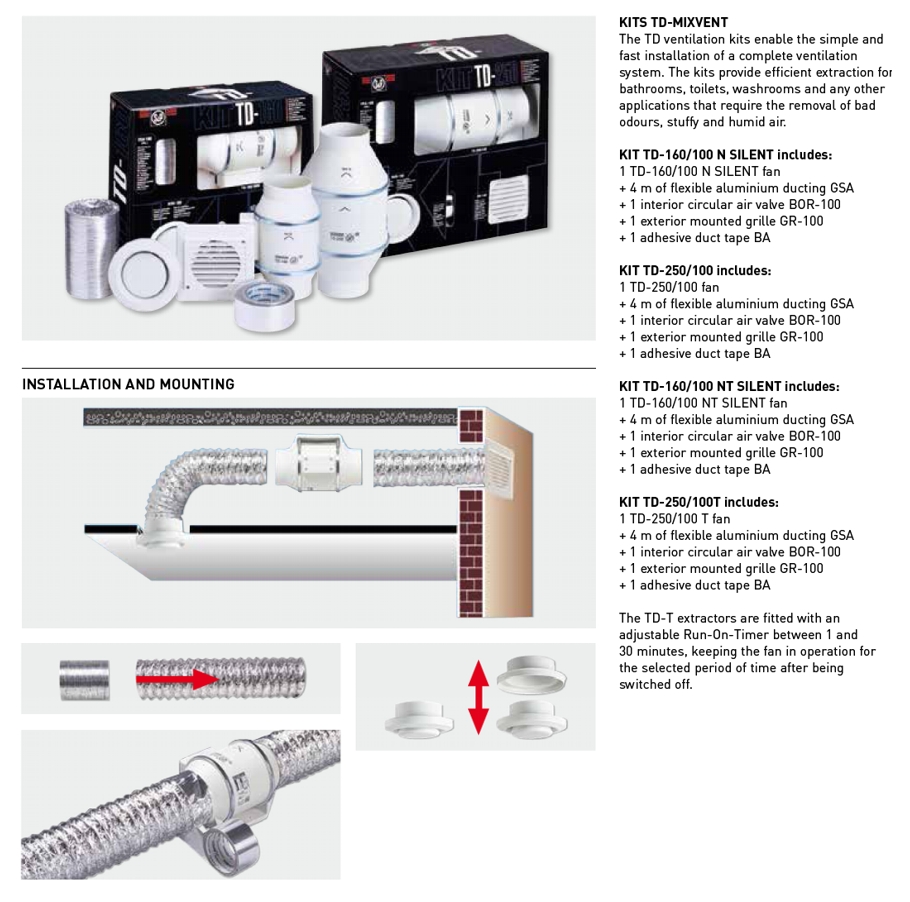 ErP Information
S&P by your side
For us, customer service is as important as the quality of your products.
We help you in your purchase
Request quotes, know the status of an order and other general information.