Roof Mounted Fans
CRVB ECOWATT Series

Serial CRVB ECOWATT BASIC
CRVB-355 ECOWATT (230V50/60HZ) VE
CRVB-355 ECOWATT (230V50/60HZ) VE
Range of centrifugal roof mounted fans in vertical discharge format suitable for many roof extract ventilation applications, including housing ventilation, commercial offices, shopping malls, etc…
-Very low profile design.
-Base manufactured from galvanised sheet steel.
-Centrifugal backward curved impeller.
-Steel finger proof guard.
-Cowl manufactured from galvanised steel and aluminium cover.
-ON-OFF electrical isolation switch fitted.
-Models suitable for operation within ambient air temperatures between -20ºC up to +40ºC.
-Fan speed adjustable with the potentiometer placed in the connection box or with an external control type REB ECOWATT.
-Analogical input with terminals in the terminal box to control the fan with 0-10V input signal.

Motors
Brushless EC motor, IP44, with thermal overload protection, suitable for single phase supply 230V±15%/50-60Hz.
Technical data
Acoustic characteristics
Technical characteristics
Curves
Dimensions
Installation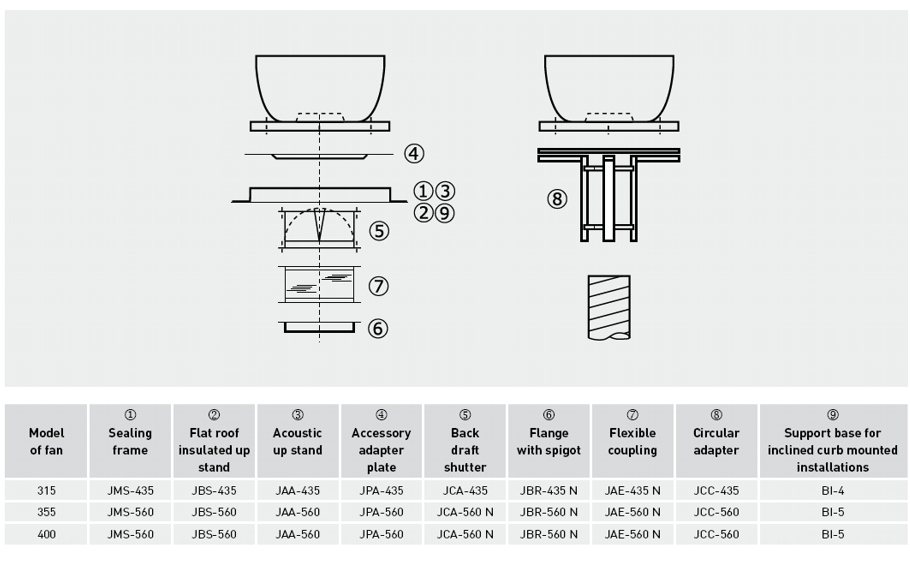 ErP Information
S&P by your side
For us, customer service is as important as the quality of your products.
We help you in your purchase
Request quotes, know the status of an order and other general information.