Cooker hoods and kitchen fittings
REMOTE EXTRACTION
Serial EXTRACCIÓN REMOTA
TD 800/200 N
TD 800/200 N
Through many years of experience in dealing with kitchen extract systems S&P are able to offer a new concept that replaces the traditional cooker hood unit:
The Remote Extraction.
This new design has a double aim:
1. To move the extractor further away from cooking area and therefore lowering the ambient noise radiated.
2. To achieve a higher smoke, grease and vapour extract rate.

By installing a canopy hood, with filter and controls, along with a remote mounted duct fan provides enormous flexibility of installation.

Mixed flow in-line fan, type TD-800/200 N with an airflow performance of 890 m3/h, 3-speeds, controllable from the cooker hood and designed to be installed at any point of the duct.
Technical data
Technical characteristics

Installation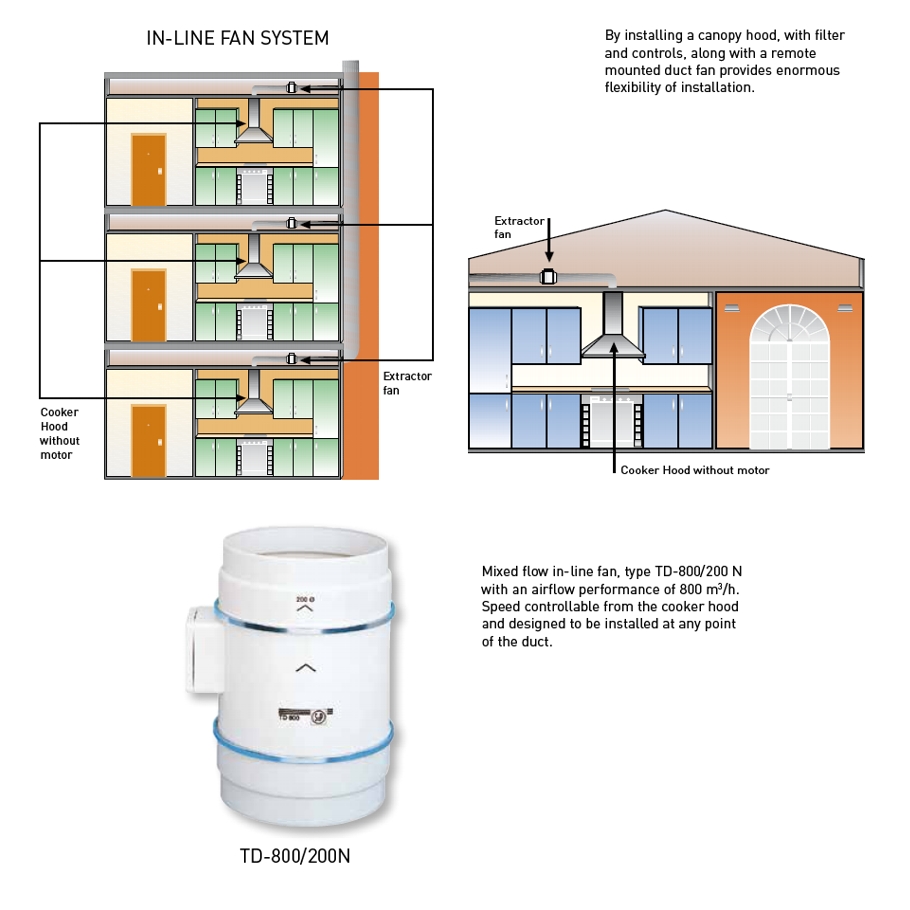 S&P by your side
For us, customer service is as important as the quality of your products.
We help you in your purchase
Request quotes, know the status of an order and other general information.