Wall or window extract fans
HV-STYLVENT Series
Serial HV-STYLVENT
HVE-230 A E *230-240V 50* RE
HVE-230 A E *230-240V 50* RE
Complete range of axial flow fans for wall or window mounting applications.
All the fans are supplied with tough ABS plastic grilles, shutter and single phase 230V- 50Hz motor. All the fans are class II insulation and IPX4 rated.
The HV-STYLVENT series comprises of 3 diameters: 150, 230 and 300 mm, including several operating options, making them ideally suited for a wide range of general residential, commercial and industrial exhaust or supply ventilation applications.
Technical data
Acoustic characteristics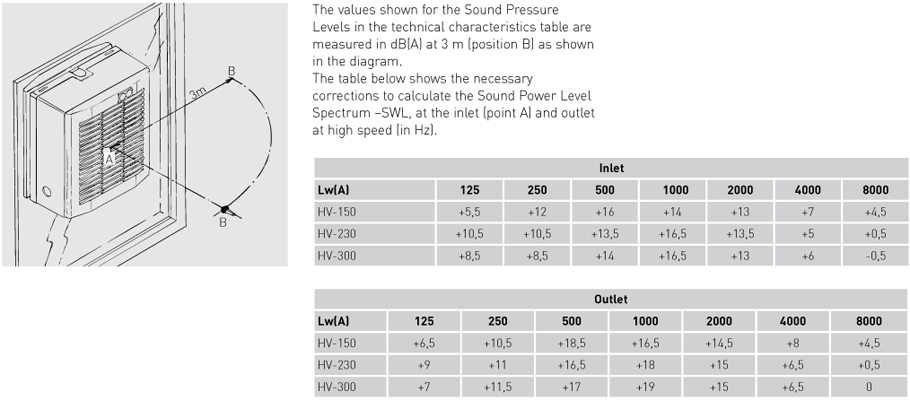 Technical characteristics
Curves
Dimensions
Fitting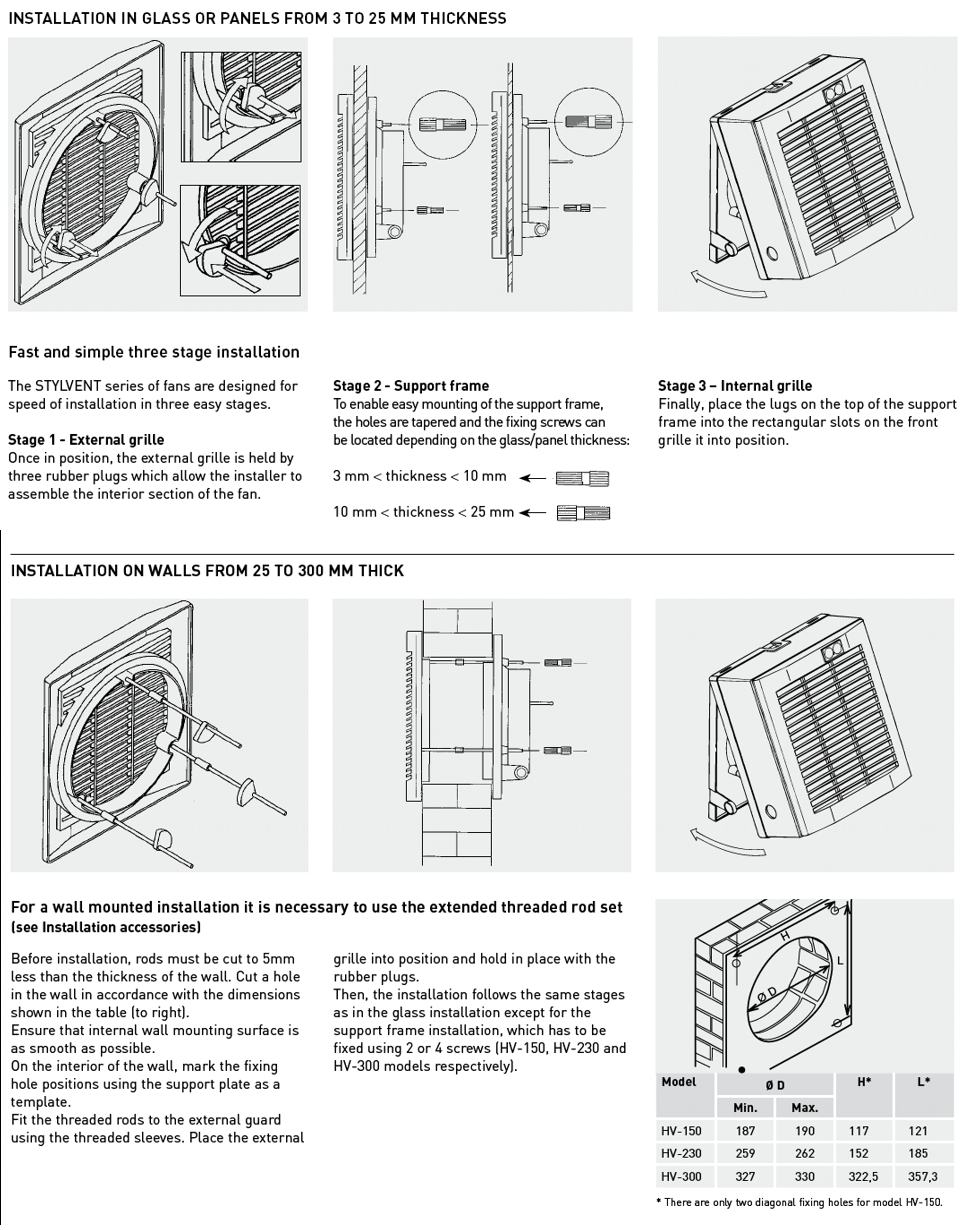 ErP Information
S&P by your side
For us, customer service is as important as the quality of your products.
We help you in your purchase
Request quotes, know the status of an order and other general information.