WHOLE HOUSE EXTRACT UNITS + DOMESTIC WATER HEATER
CETHEO Series
CETHEO

CETHEO
Thermodynamic water heater, combined with an automatic or humidity-controlled whole house extract unit. The air from bathrooms and kitchen is sent to a high efficient heat pump (Integrated into CETHEO). The system recovers the heat from the exhaust air via the whole house extract unit.The system delivers a very stable and high efficiency, reducing the energy consumption for the production of domestic hot water by up to 75%.
High COP: 4,2 according to EN 255-3 (150 m3/h), 3.64 EN 16 147 (150 m3/h).
Thermal and acoustic insulation: 28,4 dB(A) at 2 meters
Whole House extract unit motor with very low power consumption: 17 W.
Heat pump maximum power consumption: 380 W.
Nominal power: 720 W.
Nominal power: 1500W in Boost mode
Heat pump and filter automatic bypass, reduces the whole house extract unit consumption and increases the life of the filter by up to 60%
'Boost' function reduces the time to heat the water.
Provides hot water 24 hours a day
Enameled steel tank of 187 liters (equivalent to a traditional 300l tank)
Hot water for up to 6 people
Volume of water available at +40ºC: 244 liters.
Absorbed power, within 24 hours, to maintain the set-point temperature.
Anti-legionella cycle.
Anti-corrosive system.
Nominal power: 810 W.
Nominal power: 1500W in Boost mode
Maximum water temperature, with heat pump, 61,5°C.
Maximum water temperature, in Boost and anti-legionella mode, 65 °C.
Technical data
Technical characteristics

Function

Heat recovery examples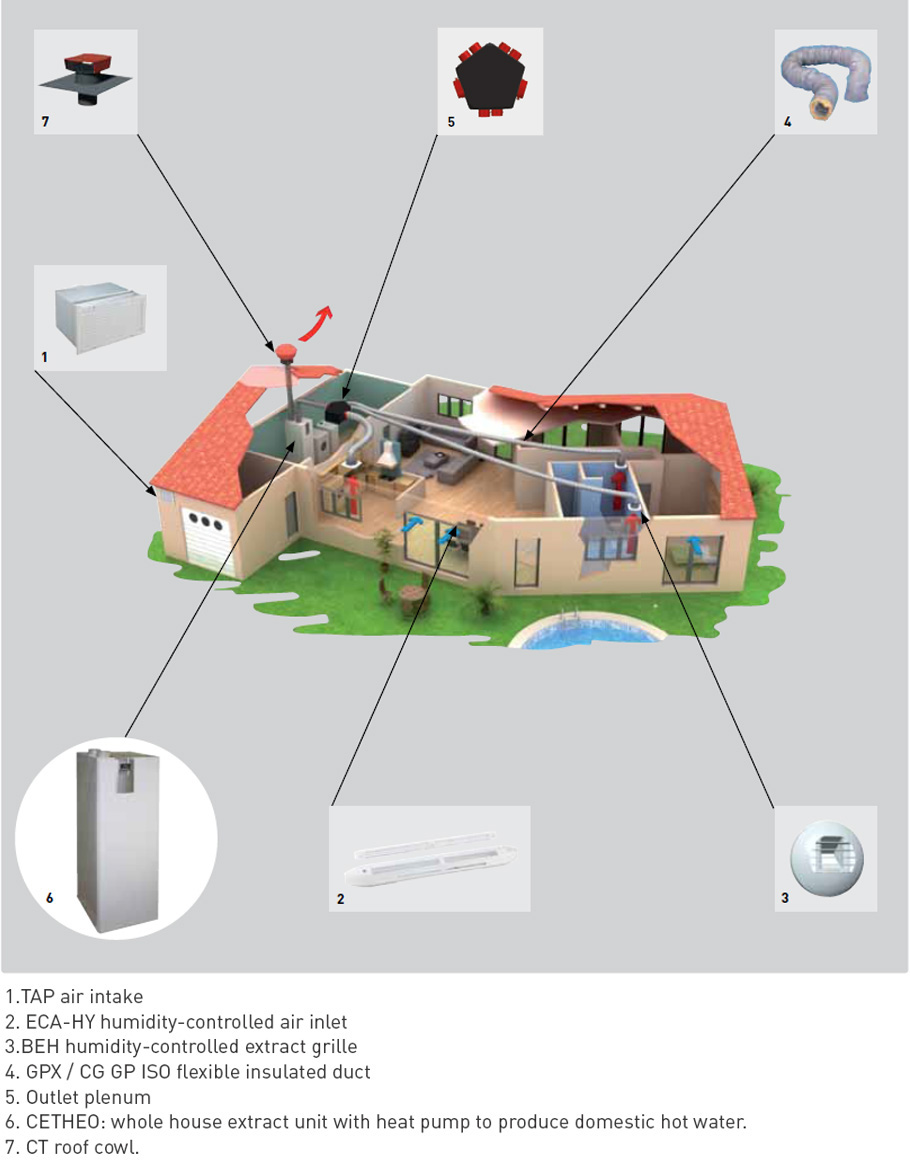 Operation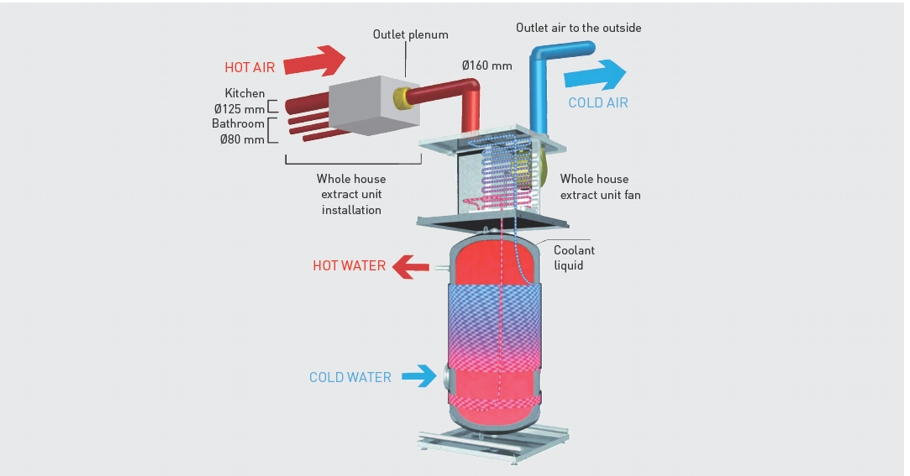 Control
S&P by your side
For us, customer service is as important as the quality of your products.
We help you in your purchase
Request quotes, know the status of an order and other general information.