Hybrid Type Self-Regulating Centrifugal Roof Fans
CTBH ECOWATT Series
Serial CTBH ECOWATT
CTBH/4-1300/315 ECOWATT

CTBH/4-1300/315 ECOWATT
Hybrid type, self-regulating centrifugal roof fans, low profile, horizontal outlet to fit directly to a circular duct for ventilating homes and small work spaces. Complying with the new Technical Building Code, for ventilating homes and small work spaces, centrifugal backward curved impeller in galvanised sheet steel protected by black polyester paint, an aluminium cover, galvanized sheet steel bird-proof guard, duct connection flange seal, an external rotor EC motor, thermal protection, and IP55 on-off switch, which can be moved away from the fan.
CTBH ECOWATT range fans start up automatically when temperature conditions do not permit sufficient natural air circulation.
Technical data
Technical characteristics
Curves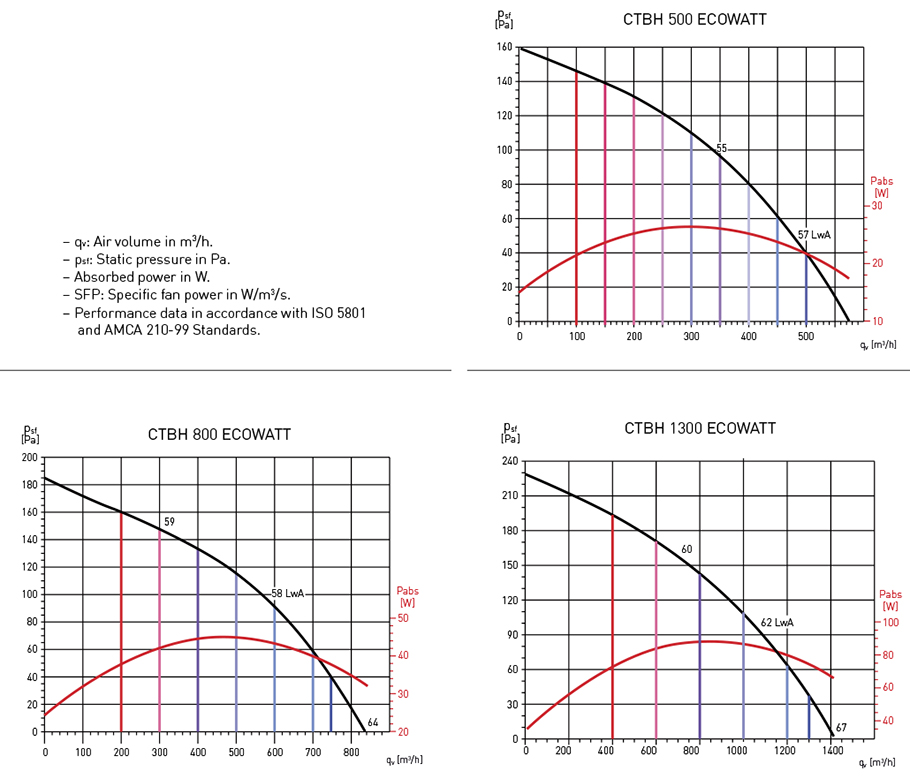 Dimensions

S&P by your side
For us, customer service is as important as the quality of your products.
We help you in your purchase
Request quotes, know the status of an order and other general information.