Whole house extract units- Self-regulating ventilation groups
OZEO-E Series
OZEO-E

OZEO-E
Whole house extract units that ensure permanent renewal of air in single dwelling houses or multi-dwelling blocks (individually). The unit is complemented with selfadjusting extraction valves, (installed in kitchen, toilets, bathrooms) and selfregulated air inlets located in the main rooms (dining rooms, bedrooms).
Configuration
Three-speed motor.
4 Ø125 mm extract air spigots, to use in bathrooms and kitchens. Include gasket and pivoting 90º possibility.
1 Ø125 mm outlet spigot pivoting 360º.
3 caps to seal unused inlets.
1 template to facilitate fitting on the ceiling or wall.
Technical data
Technical characteristics

Curves
Dimensions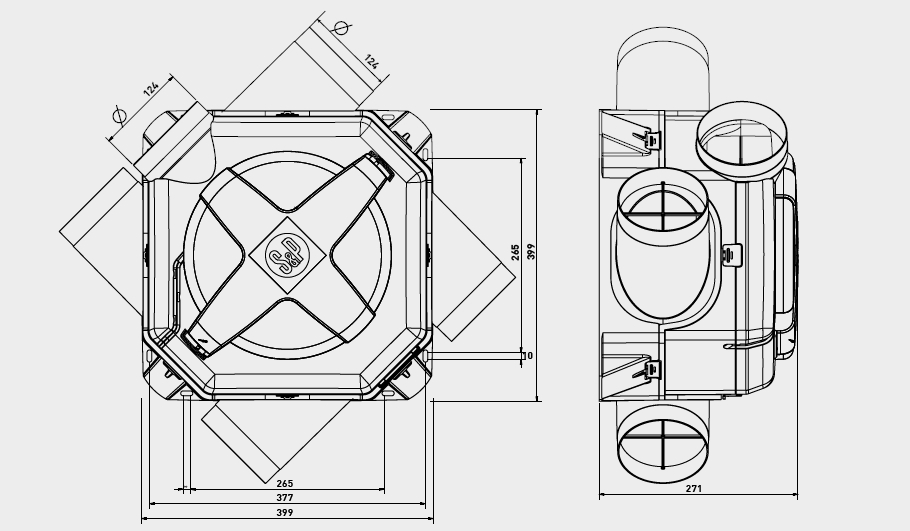 Installation
Whole House Extract Units Single Dwellings
S&P by your side
For us, customer service is as important as the quality of your products.
We help you in your purchase
Request quotes, know the status of an order and other general information.