Quiet Mark certification for new Silent Dual boosts S&P's low-noise product range
2021-11-29
Quiet Mark certification for new Silent Dual boosts S&P's low-noise product range
Ventilation specialists S&P UK has expanded its range of certified low-noise products after launching its new Silent Dual extraction fan for residential and commercial settings that has been awarded the industry-leading Quiet Mark certification.
Silent Dual is thought to be the first in the UK to have two built-in sensors (PIR motion and humidity) and demand controlled ventilation. Along with an intelligent control algorithm, this allows the fan to automatically adjust its performance to ambient conditions and ventilation requirements that achieve the lowest energy consumption and noise levels.
The wall or ceiling mounted extraction fan has two modes (continuous or intermittent) and is designed for simple installation in bathrooms, utility rooms, kitchens and other indoor areas.
It is also designed to help upgrade existing older fans because of its unique two-wire installation that removes the need for a third switched live wire – saving time and cost.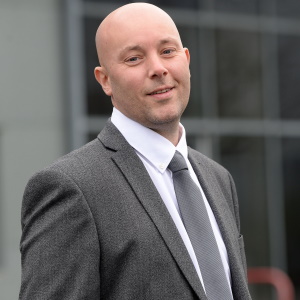 Lee Page , Sales Director at S&P UK, said: "We have double reason to celebrate with the launch of our Silent Dual and it being recognised with the Quiet Mark certification.
"We're confident this type of fan does not exist in the UK market – meaning specifiers and end users can benefit from Silent Dual's unique double motion and humidity sensors, built-in demand ventilation between the two sensors, and the two running modes.
"The two-wire control also makes it very easy to upgrade old fans – especially for local authority buildings where it could reduce installation costs with no extra cables required."
Quiet Mark is an independent global certification programme associated with the UK Noise Abatement Society charitable foundation. Its international award program recognises excellence in low-noise products, technology and solutions to unwanted noise.
The certification of Silent Dual means S&P UK now has three different Quiet Mark certified products.
Poppy Szkiler, CEO and Co-Founder of Quiet Mark, said: "S&P UK has achieved Quiet Mark certification consistently over the past nine years. With people spending more time indoors at home, near silent non-intrusive ventilation has never been more important.
"Silent Dual minimises consumption and noise levels to meet exact ventilation requirements and we are delighted to see the newly launched fan achieve Quiet Mark certification."
Since March 2020, Quiet Mark has seen the number of its certified products more than triple from 350 to over 1,000 across at least 60 product categories.
"Only 10% to 20% of the quietest, best performing products are eligible for Quiet Mark certification," Poppy added.
"With the subsequent rise in time spent at home working, schooling and relaxing, people have become even more aware of the unwanted noises in their home and their increased need for quiet, to improve their productivity, wellbeing and mental health.
"Consequently we have experienced very significant uplift in the number, and range of products being submitted for Quiet Mark assessment, as manufactures seek to inform their customers that theirs are among the quietest, most pleasant sounding on the market."
S&P UK Ventilation Systems is the UK subsidiary of leading global manufacturer Soler and Palau, and is the sole UK distributor of commercial, industrial and residential fans and ventilation systems.
Learn more about Silent Dual or Contact Us for more information.