Whitty's ventilation intervention is a breath of fresh air – but must be backed up with action
2022-02-25
"We have realised the extraordinary importance of improving ventilation of workplaces – and not just for Covid."

Those were the striking words of Professor Chris Whitty, the government's chief medical advisor, at a recent Confederation of British Industry conference where he urged business leaders to invest in better ventilation.

In fact, quite emphatically, he ranked ventilation as second only to encouraging staff to get fully vaccinated to deal with the aftermath of Covid and prepare for future pandemics.

That's quite a statement. But did it leave an indelible imprint on his audience? Will his instruction to ventilate be followed up with rapid action, strategies and ring-fenced budgets? Let's explore.


Old school budgets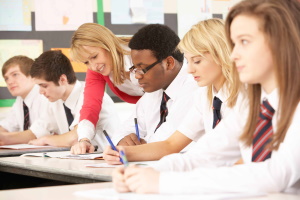 There are two main barriers to investing in ventilation: cost and space.
For instance, when a headteacher wants to improve the Indoor Air Quality (IAQ) of their classrooms to mitigate airborne diseases while providing a clean, healthy and productive environment for teachers to teach and students to learn, is there enough funding available?
A study by Coventry University found 40% of primary school buildings are inadequately ventilated against the risk of Covid transmission. Researchers said this was largely because they rely on natural ventilation and that teachers were reluctant to open windows during cold weather. This stems back to a lack of funds to invest in property-designed mechanical ventilation.
An effective temporary solution for schools right now is
air purifiers
especially where physical space is an impediment in older classrooms that were not designed for 21st century ventilation.
The same could be said for the NHS and its hospitals which need future-proofing with HVAC rubberstamped as key in the redesigns.
After all, Prof Whitty also highlighted the direct link between poor IAQ and health conditions putting extra pressure on the NHS: "Improving indoor ventilation reduces the risk of transmitting diseases between people so investment made now will have significant long-term economic and social benefits."
Incentives can break down barriers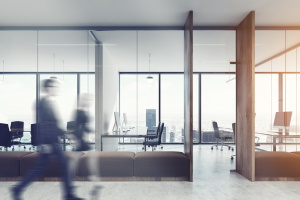 Moving away from the public sector and onto incentives for the private sector.
As a leading manufacturer in the HVAC industry, we deal with building services engineers and product specifiers all the time. We sometimes get the inside scoops and the latest insight on what decision-makers at, ultimately, the end clients in many sectors are thinking and how they view ventilation.
Is installing an Air Handling Unit just a box-ticking exercise? What considerations are given to filtration? Is opening a window just the easiest and cheapest option?
This is why providing more financial incentives to invest in ventilation could help. For example, cheaper rents for landlords of commercial buildings. Or what about higher maximum capacity for restaurants? Or lower business rates for high street shops and retail parks?
Combined with talk of energy efficiency savings, especially with the energy crisis and higher bills on the horizon, this could be enough to compel building owners and business leaders to finally prioritise ventilation and take their first step, even if the moral incentives don't work first.
Rules of engagement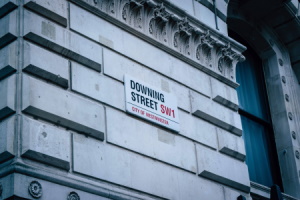 There's no question that IAQ needs to be governed by stricter rules and regulations.
"Many of our buildings are under-ventilated and there is no excuse for it," Professor Cath Noakes, a chartered mechanical engineer and member of the government's Scientific Advisory Group for Emergencies (SAGE), told the Building Engineering Services Association (BESA) National Conference in November 2021.
"This is not just about complying with regulations. We also need to show clients that there is a benefit to them through the health and wellbeing of people."
In your typical office, you might have 10 workers. Each person needs 10 litres of fresh air being pumped round the room every day in order to keep internal CO2 levels at around 1,000 ppm (parts per million), as well as controlling body odours and pollutants. This value of 10 l·s-1 per person is recommended by a number of standards.
Should employers be prosecuted for breaches of this minimum amount of airflow?
That's a thorny argument to debate long into the night. But it's predicated on the fact that it would be policed. Who would carry out the spot checks of offices, factories and shops? There's no equivalent of Ofsted for the HVAC industry – yet.
Health, comfort, productivity, mental wellbeing, a welcoming environment and reducing airborne disease risks – these are all benefits of improved IAQ for both employee and employer.
Prof Whitty's ventilation intervention is a breath of fresh air, and as the world learns to live with Covid, in the UK at least, we need to see this public health messaging backed up with action, demonstrable benefits, and financial incentives – along with much stronger regulatory oversight.