3 reasons why businesses can no longer get away with poor ventilation
2021-11-03
3 reasons why businesses can no longer get away with poor ventilation
Shops, offices, restaurants, museums or any commercial property where people live and work have run out of excuses to get properly designed mechanical ventilation installed and maintained.
Not just recirculating stagnant air with standard systems. Not just opening doors and windows during the summer. Not just making flaunted short-lived efforts during a pandemic.
But emphatically investing in Indoor Air Quality (IAQ) – all year round and for the long-term.
IAQ has been sidelined for so long due to a rigid combination of costs, attitudes, education and a lack of legislation and public pressure.
Covid has taught us that ventilation is paramount and as the colder air sweeps in, it's a subject we need to talk about. When it's 5C outside again soon, keeping the back door open won't be ok.
Winter 2021 is our first real test, therefore: When we find out if employers and building owners have learned anything from the past 18 months. When we find out if buildings are up to scratch with building regulations. If they're not doing anything, should they be reopening their doors?
Riding the wave of mental health and productivity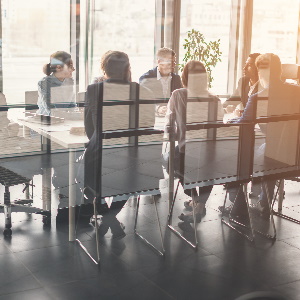 Mental health has never been so positively prevalent in society, partly thanks to the pandemic and its well-documented effects on loneliness and other issues.
This wave of wellbeing awareness is sweeping into workplaces, supported by the new, innovative and certifiable International WELL Building Standard. It's a new rating system designed to improve health and wellness within public buildings and has 10 benchmarks including air and mind.
Why is this important? It's because forward-looking companies are the ones who will benefit. They are assessing where they fall short and taking action to invest in their staff and business outcomes.
A recent study by Harvard University found the air quality in an office can have significant impacts on the mental agility, the ability to focus and productivity of employees.
The research on 300 office workers in six countries including the UK in sectors from engineering to architecture found increased concentrations of fine particulate matter (PM2.5) and lower ventilation rates (using CO2) were associated with slower response times and reduced cognitive accuracy.
"Our study adds to the emerging evidence that air pollution has an impact on our brain," said lead author Jose Laurent, a research fellow in the Department of Environmental Health.
"The study also confirmed how low ventilation rates negatively impact cognitive function… poor indoor air quality affects health and productivity significantly more than we previously understood."
The forward-looking companies will embrace the full return to normality. We fully support the overdue hybrid work revolution but many people are keen to return to the office – young people and new recruits; some full-time – because they miss that social interaction, absorbing company culture, improving teamwork and cohesion, and having a good laugh and a joke now and then.
It will be the progressive, proactive companies that retain top performers and attract new talent who feel motivated to work to their best in clean, modern environments that promote wellbeing.
Legislation on the horizon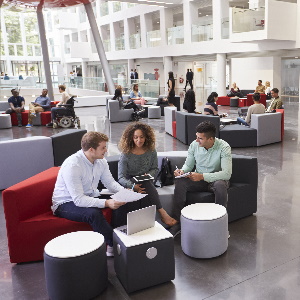 New offices and commercial properties will have to install better ventilation systems to help reduce the spread of airborne diseases like Covid, under current government proposals.
The Future Buildings Standard consultation paper. last updated in January 2021, states offices should have systems capable of providing fresh air at rates 50% higher than existing minimum standards. This would enable an "increased ventilation rate to be used during a period when infection rates are raised, such as in a future pandemic".
The proposals acknowledge widespread concerns over redesigns, such as increasing duct and AHU cross-sectional areas, fan power demand, higher ceiling voids, and larger electrical supply.
We await the final Impact Assessment report – not due until at least April 2022 – and its recommendations and ripple effects.
Meanwhile, in Ireland, proposed legislation seeks to guarantee a certain standard of ventilation in workplaces and would give employees the right to request an official inspection.
"It is quite a crazy situation that we are 18 months into a pandemic… and we have zero laws in relation to ventilation," said Paul Murphy, TD (Teachta Dála) of the People Before Profit party.
Elsewhere, national newspapers are running clean air campaigns and COP26 will only serve to ramp up political and public pressure. Have landlords and bosses considered the lower energy consumption (i.e. cheaper bills) and their carbon footprint commitments with better ventilation?
Low-cost effective measures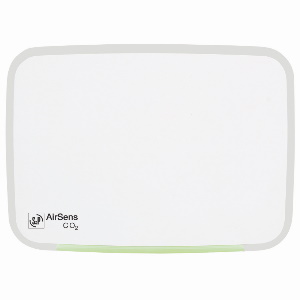 Ultimately, cost and redesign implications are the most common factors for buildings not upgrading to sophisticated mechanical ventilation systems to reduce disease transmission and improve employee productivity or customer experience.
That's combined with – who is responsible for writing the cheque? Most offices are tenants, so it relies on landlords or building owners. Reduced energy consumption and bills are good incentives, along with meeting net-zero commitments. Grants are available too. But is this enough?
Leaving that to one side, there are some very useful temporary low-cost measures that commercial premises can take in the meantime.
Air purifiers are ideal for premises that do not have adequate ventilation systems, or companies with facilities or spaces that lack advanced ventilation systems. They continuously scrub the air and remove any harmful particles through constant filtration.
They are low-cost, small, portable and unobtrusive. We've just launched our flagship Airpur range – HEPA filter air purifiers which have a filtration efficiency of up to 99.95%.
CO2 monitors are another simple and reassuring option. Our new wireless AirSens range monitors ambient indoor air quality and sends a signal to ventilation systems to increase airflow rates if a spike is detected in one of three parameters: CO2, VOC or RH.
The Government said in new Covid guidance this summer that CO2 monitors should be used in a range of sectors and settings to help identify poorly ventilated indoor areas.
But ultimately the marriage of vision and investment will pave the way to a healthier indoor future – where we spend 80% of our time after all. It might just need to be triggered by legal and moral imperatives and incentives first.