HORIZONTAL HEATERS
TL-39 H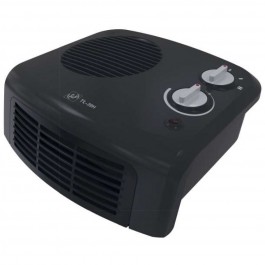 TL-39H
Horizontal heater made of selfextinguishing material.

Characteristics:
• Power control with two hot air settings (intensities).
• Mechanical thermostat.
• Anti-ice device: connects the heater when the ambient temperature is below 5°C.
• Air inlet grate at the top of the appliance: prevents dirt and floor particles from entering.
• Metal air outlet grate.
• Pilot light.
• IP20. Class II.
Attributes
Adjustable automatic thermostatwith anti-ice device.
S&P by your side
For us, customer service is as important as the quality of your products.
We help you in your purchase
Request quotes, know the status of an order and other general information.