Flexible duct
GP ISO ECOSOFT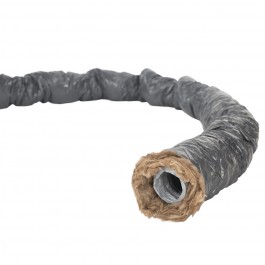 GP-ISO-ECOSOFT
Flexible acoustic black PVC ducting, without oxalates, protected by recyclable glass fibre inner insulation of 25mm.
Volatile organic compounds emission, VOC: A+ Class
It produces no smell, dust or allergies.
It can be used in single-dwelling whole house ventilation installations, to connect the fan unit with the valves.
S&P by your side
For us, customer service is as important as the quality of your products.
We help you in your purchase
Request quotes, know the status of an order and other general information.