Plénums
PLENUM UNI IMP 81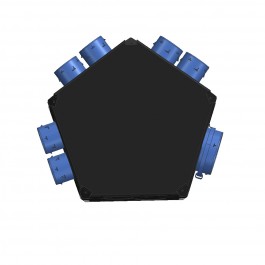 PLENUM-UNI-IMP-8
Insulated extract Plenum with Ø125/150-160 mm, 1 Ø125 mm mouth for the kitchen and with a maximum of 8 mouthpieces of Ø80 mm for dry areas (living room, bedroom). All mouthpieces have clamping flanges included.
S&P by your side
For us, customer service is as important as the quality of your products.
We help you in your purchase
Request quotes, know the status of an order and other general information.