MULTI DWELLING BLOCKS – HUMIDITY SENSITIVE CABINET FANS
CRCB ECOWATT 30/48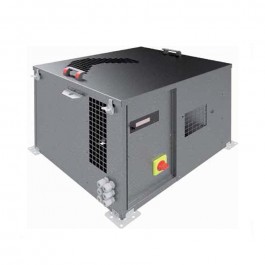 VMC Multi Dwelling Blocks
CRCB ECOWATT PR
Humidity sensitive cabinet fans, made of galvanised steel, certified 400°C-1/2h for air extraction in case of fire, equipped with a high-performance direct-drive centrifugal fan, with blade impeller to the rear.
Fully automatic operation at a constant pressure or flow-rate. Default Modbus communication and SIGFOX as optional.
Display located on the front.
Display situado en el frontal.
They can be installed outdoors without the need for a roof terminal cowl (if the operation is intermittent, it is recommended to install a roof cowl).

Motors
Electronically commutated.
Single-phase 230V, single inlet, electronic thermal protector, with an adjustable speed by means of a built-in potentiometer.
Equipped with proximity switch and safety pressure switch.
Attributes

Rubber sealsin the exhaust valves.
S&P by your side
For us, customer service is as important as the quality of your products.
We help you in your purchase
Request quotes, know the status of an order and other general information.