WARM AIR HAND DRYERS
SL-2020 ECO Series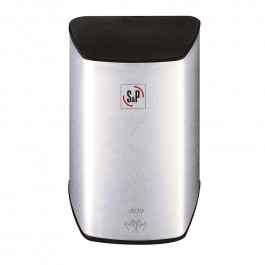 SL-2020 ECO

SL-2020 ECO
Warm air hand dryers with a high speed brushless motor.
Security device to avoid continued function if an object is left below.
Thermal protectors for over heating protection on the motor and heating element.
Electric power resistance self-regulation according to the ambient temperature.
S&P by your side
For us, customer service is as important as the quality of your products.
We help you in your purchase
Request quotes, know the status of an order and other general information.